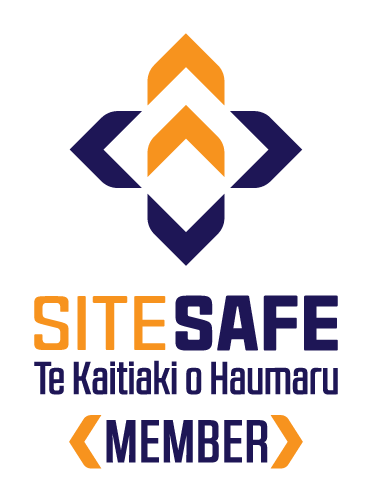 Health & Safety
In 2021 there were 63 fatalities and over 34,000 injuries in New Zealand's construction industry.

What we do can be hazardous to us and to the public. Getting the balance right between time, cost and hazard management can be a tough one.

Cutting Edge Excavation is committed to providing a healthy and safe workplace by following the Health and Safety at Work Act 2015 and the guidelines set out by Work Safe New Zealand.

We are also committed to providing cost effective Health and Safety management and as such will undertake the majority of these activities in the background and at no extra cost to our clients.

Cutting Edge Excavation is an active member of Site Safe.